Chat Networks
Hits: 4,857
Buzzen Communications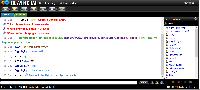 Description: The largest chat network in our community. Easy access for IRC Clients and Flash based web chat.
Hits: 4,212
Sparkpea Chat Network
Description: Supports the ability to create own rooms, have forum and ticket system support in addition to Helpdesk. Permanent rooms for Free. Also has easy to use mIRC access support.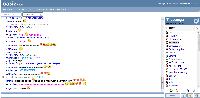 Description: Oasiz is a fun, free, friendly and safe online community, bringing together thousands of people from all over the world.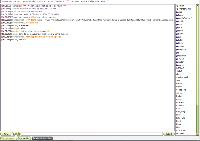 Description: A great chat network. Features include a new browser webchat, games, message board, mirc access with no special connection, and much more. Check it out.
Hits: 3,390
ChainScriptz.net Chat
Hits: 2,657
All Chat Network
Description: Free adult chat rooms and webcams created by adults, for adults. No registration required.
Hits: 1,975
Essential Chat Network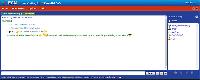 Description: ECN Chat Services are run on the new IRCWx software which is a revision of the IRCX protocol. Our chat services are state of the art and support web chat, or you can use your very own script to connect to the network and chat with friends and others around the globe. We do have a few scripts available for those who are not good with scripting which can be found on the People & Chat page under the scripts section. We provide a variety of chat rooms for your enjoyment from game rooms to romance, you also have option to create your own room and invite your friends to join you. We look forward to seeing you in the chat rooms
Description: The site has been around for some time but we are just now finishing a complete upgrade we are now inspircd and a brand new web chat that requires no plugins such as flash and works on pretty much any browser windows android or ios many new features in web chat drop in and check us out. Chat server is online To join irc please use ircd.rogu3.net:+6697 (this requires ssl be added to your script folder check the forum for details)
Description: KoaxIRC WebChat – Chat freely with like minded individuals. Currently using Kiwi Webchat.